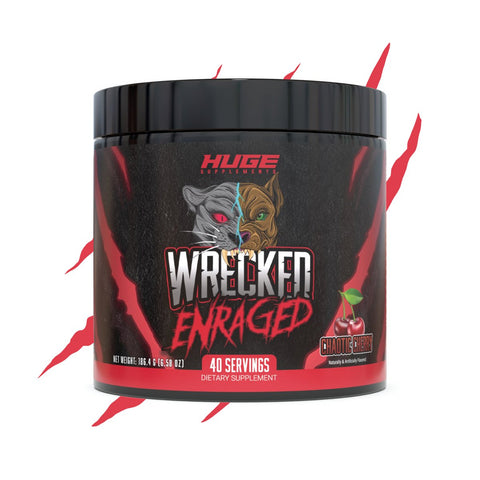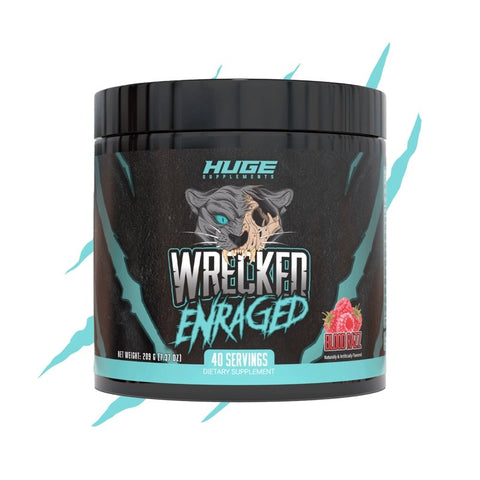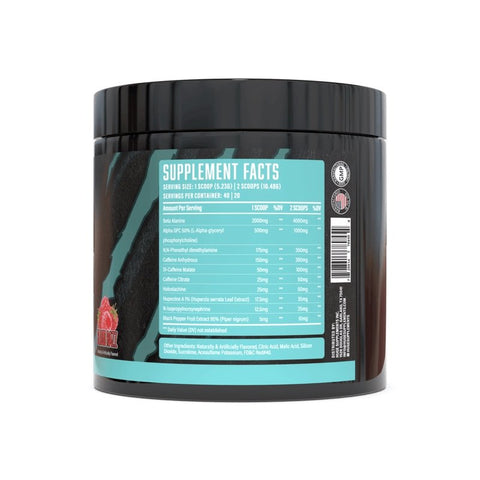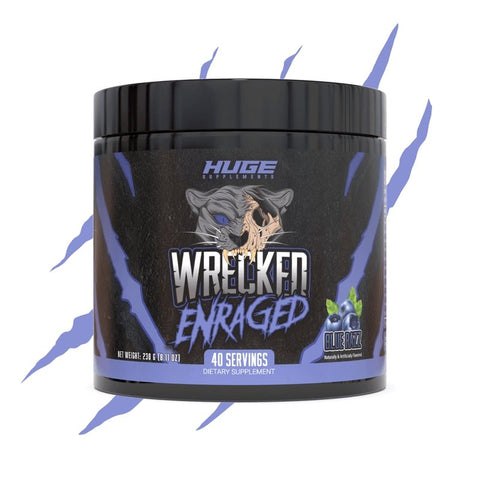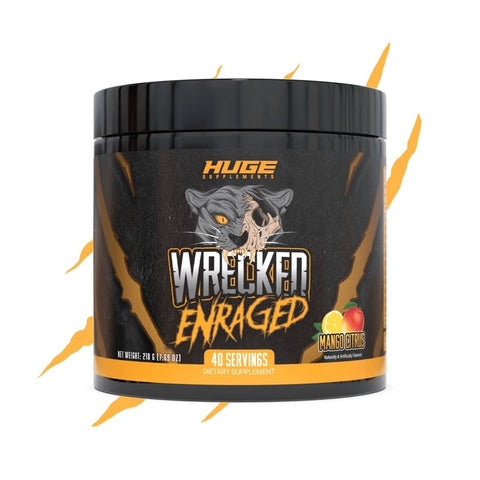 Huge Supplements
Huge Supplements Wrecked Enraged
Tax included.
Shipping
calculated at checkout.
Product Description
Wrecked Enraged, by huge supplements new and potent high stim pre-workout.

Huge supplements explicitly designed this product to provide you with extreme, long-lasting energy paired with laser focus.

Take Wrecked Enraged to fuel your high-intensity training sessions and experience a level of energy and focus you've never felt before.

Should I Stack Wrecked?
Wrecked can be stacked with other Huge Supplements products to further increase workout intensity to help break through plateaus. We advise stacking it with Pump Serum & Magnify for optimal results.

How Much Caffeine Does Enraged Contain?
One (1) scoop contains 150mg of Caffeine Anhydrous, 50mg Di Caffeine Malate, and 25mg Caffeine Citrate, yielding total caffeine of 200mg. Two (2) scoops contain a yielding 400mg caffeine.
Directions for Use
Take 1-2 scoops with 8-12 fl oz of water as a dietary supplement. New users may wish to assess tolerance with 1/2-1 scoop.
Nutritional information