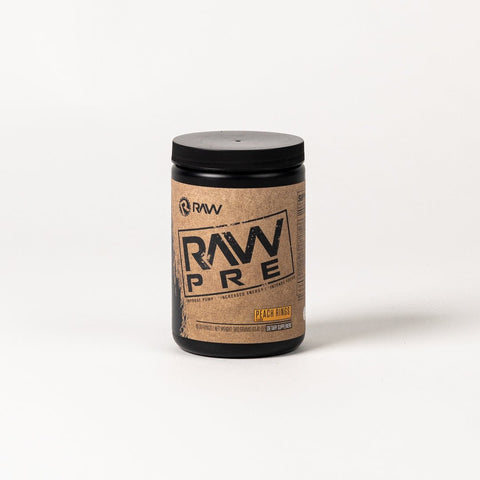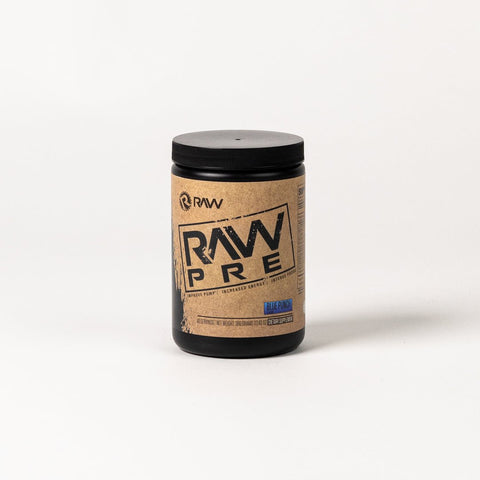 Raw Nutrition
RAW nutrition - PRE
Tax included.
Shipping
calculated at checkout.
Product Description
RAW Pre is a comprehensive, all-in-one pre-workout aimed to help you power through every training session. This formula was designed to support sustained energy, focus, and muscular endurance. RAW Pre contains ingredients that may help boost mental drive, blood flow and aid in fat loss – all while delivering great taste. This product was made with powerful ingredients like GlycerSize™, Nitrosogine®, Alpha GPC and L-tyrosine aimed to make every training session your best.

WHAT ARE THE BENEFITS OF RAW PRE?

PROMOTES NITRIC OXIDE PRODUCTION, BLOOD FLOW AND CELLULAR HYDRATION and MUSCULAR ENDURANCE.

RAW Pre comes loaded with ingredients that promote nitric oxide production, blood flow and cellular hydration. This formula includes agmatine sulfate, Nitrosogine®, and Glycersize™. Agmatine sulfate and Nitrosogine® are well-known and reliable ingredients – both with the ability to increase the body's production of nitric oxide and blood flow into muscles. Glycersize™ enhances hydration of muscle tissue, further promoting intramuscular nutrient status. Together, these ingredients combine to support a performance ready environment for working muscle and sustained contractions.
Directions for Use