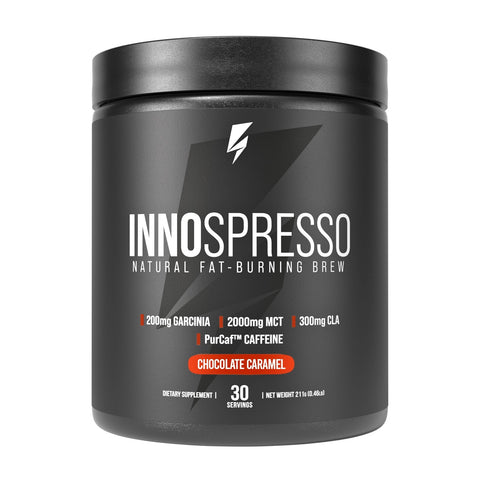 Inno Supps
Java Shred
Tax included.
Shipping
calculated at checkout.
Product Description
Introducing Java Shred: The Natural Fat-Burning Brew

Elevate your mornings with Java Shred, a natural blend crafted to support your well-being. This brew is not intended to diagnose, treat, cure, or prevent any disease.*

**The Metabolism Boosting Blend:**
Designed with natural ingredients, Java Shred aims to support your wellness goals without making specific health claims.

- Garcinia Fruit Extract*: Designed to potentially assist in reducing cravings and supporting your weight management journey.
- Organic Caffeine*: Intended for those seeking a potential source of clean, lasting energy.
- Alpha Yohimbine*: Crafted to complement a balanced lifestyle by potentially supporting metabolic processes.

**Stop Midday Cravings with Java:**
Java Shred encourages you to start your day with a brew that may play a role in your dietary choices and goals.

**Rev Up Fat Loss:**
The specially formulated ingredients in Java Shred may potentially assist in maintaining lean muscle mass and contribute to your weight management efforts.

**Get Clean, Lasting Energy:**
Experience a potential source of long-lasting energy and increased mental clarity throughout the day without the risk of a midday crash.

**Laser Sharp Focus:**
Java Shred includes MCT Oil, CLA, and organic caffeine, which may contribute to your focus and alertness to varying degrees.*

**Immune Support:**
Conjugated Linoleic Acid (CLA) is included in Java Shred to potentially contribute to overall wellness and immune function.*

**Prime the Body to Burn Fat and Experience Peak Mental Drive:**

**Blast Stubborn Fat:**
Java Shred is designed to potentially contribute to metabolism and cravings. Individual results may vary.*

**Supercharged Immune Support:**
CLA in Java Shred may have potential benefits for your immune system. Consult your physician for personalized advice.*

**Block Carbs, Stop Cravings:**
Java Shred may have elements that could play a role in your dietary choices, but individual responses can vary.*

**Optimize Mental Performance and Mood:**
Consumers report varied experiences with Java Shred, including potential cognitive benefits and mood uplift.
Directions for Use
As a dietary supplement, mix 1 scoop with 6-8 oz of water or beverage of your choice 15- 30 minutes before training.