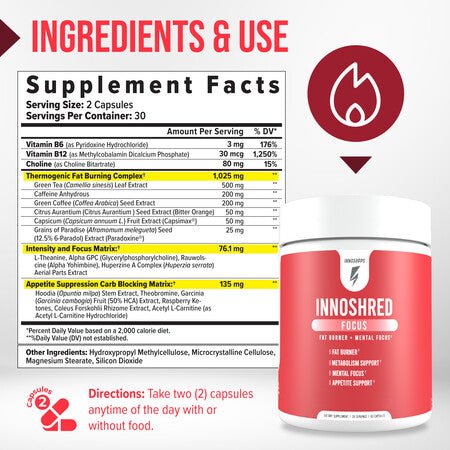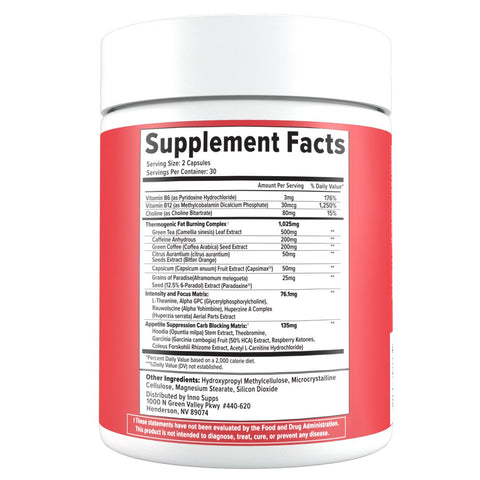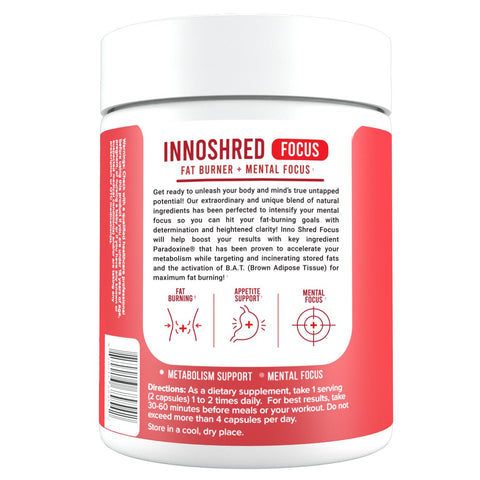 Inno Supps
Innoshred Focus
Tax included.
Shipping
calculated at checkout.
Product Description
Elevate your mental focus with Inno Shred Focus, a supplement designed to support cognitive clarity. Experience a heightened sense of alertness and potentially support your metabolism. Try Inno Shred Focus and see how it fits into your routine.*

*These statements have not been evaluated by the Food and Drug Administration. These products are not intended to diagnose, treat, cure or prevent any disease.
Directions for Use
Directions: Innosupps recommends taking 1 Inno Shred Focus capsule first thing in the am and 1 in the afternoon or taking both pre workout. If you want to increase your dose, you can take up to 4 a day.