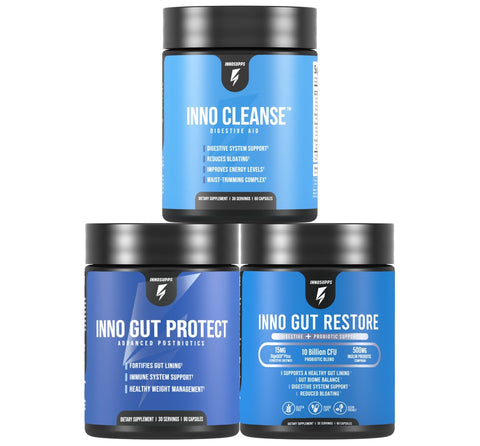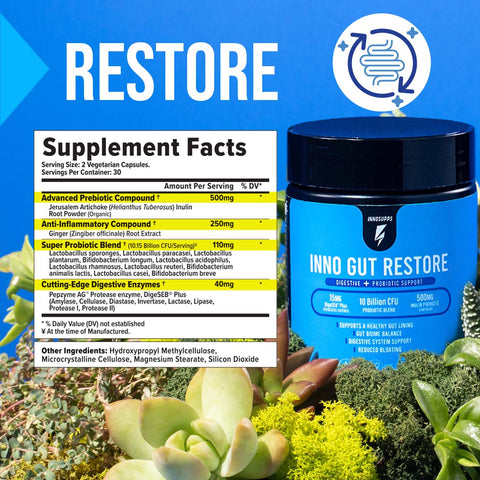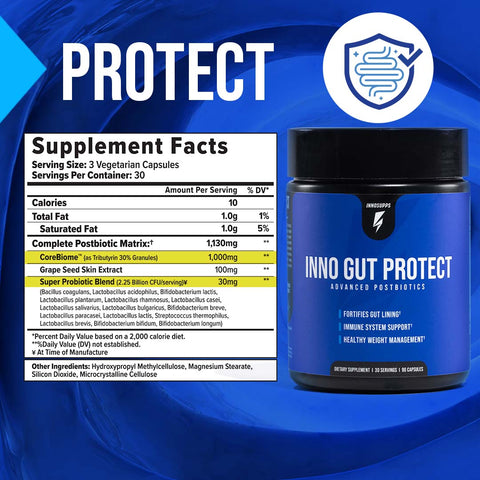 Inno Supps
Innosupps Complete Gut Health Stack
Tax included.
Shipping
calculated at checkout.
Product Description
SUPERCHARGE WEIGHT LOSS FROM 3 ANGLES

Inno Cleanse
First, clean out the harmful, toxic waste that's adding extra inches to your waistline. Plus it will relieve bloating, constipation and regulate bowel movements within 24-48 hours.

Gut Restore
Next, fill your gut with prebiotics, probiotics, and a patented form of digestive enzymes to rapidly enhance digestion, eliminate bloating, and help accelerate the weight loss process.

Gut Protect
Seal the deal, and the gut lining, with postbiotics– because a weak, damaged gut interior can make it virtually impossible to lose weight and keep it off.

Directions for Use
How do I take Inno Cleanse?
Take 2 capsules a day before bedtime — if needed, you may increase your dose to 3 capsules before bedtime for 15 days. Do not take more than 3 capsules a day. You can take it with or without food, whichever works best for you.

How do I take Inno Gut Restore?
Take 2 capsules anytime of the day. Discontinue use 2 weeks prior to surgery. You can take it with or without food, whichever your stomach prefers.

How do I take Inno Gut Protect?
Take 3 capsules anytime of day with or without food. It's safe, and highly recommended, to take long-term. The longer you take it, the healthier your gut and your entire body will be.