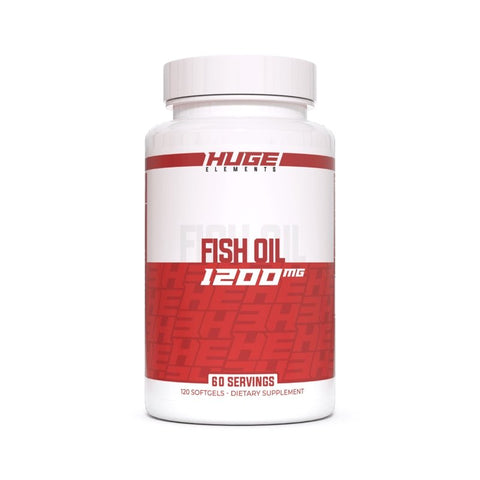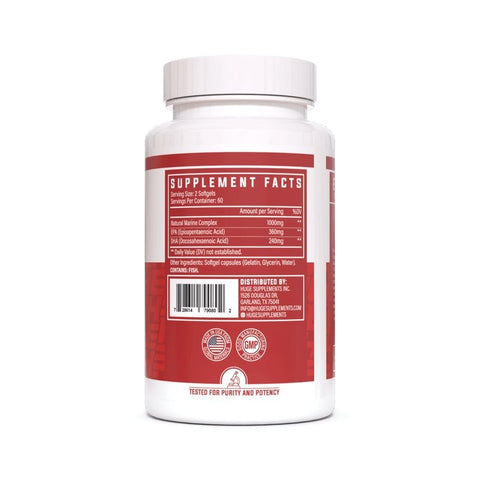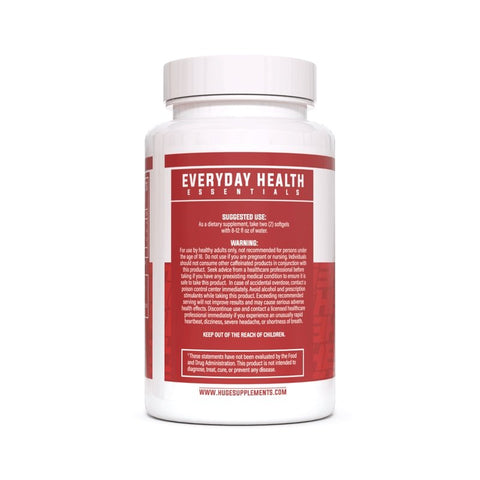 Huge Supplements
FISH OIL - Huge Supplements'
Tax included.
Shipping
calculated at checkout.
Product Description
Introducing Huge Supplements' Fish Oil, a potent supplement that provides numerous health benefits for your body. Packed with Omega-3 fatty acids, Fish Oil is essential for overall health and wellbeing. Studies have shown that supplementing with Fish Oil can help improve cholesterol levels by increasing HDL and lowering LDL, reducing blood pressure, and decreasing triglycerides.

Huge Supplements' Fish Oil supplement is perfect for those who don't consume enough fish in their diet. Each serving contains 1200mg of Fish Oil, providing 360mg of EPA and 240mg of DHA. With 60 servings in every bottle, our Fish Oil supplement is the perfect addition to your daily health supplement routine.

Invest in your health and enjoy the many benefits of Fish Oil with Huge Supplements. Improve your cholesterol levels, lower your blood pressure, and reduce triglycerides with our powerful and effective Fish Oil supplement.
Directions for Use
Take two (2) capsules with 8-12fl oz of water.
Nutritional information