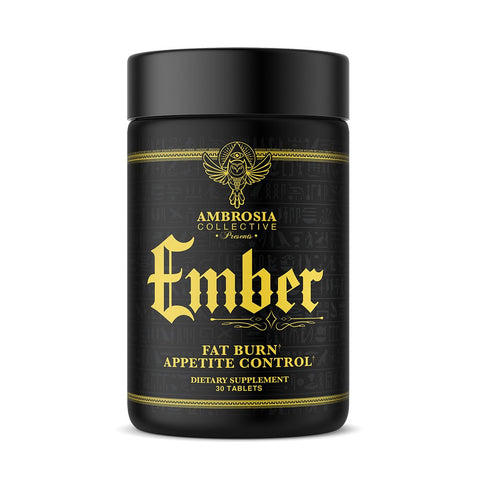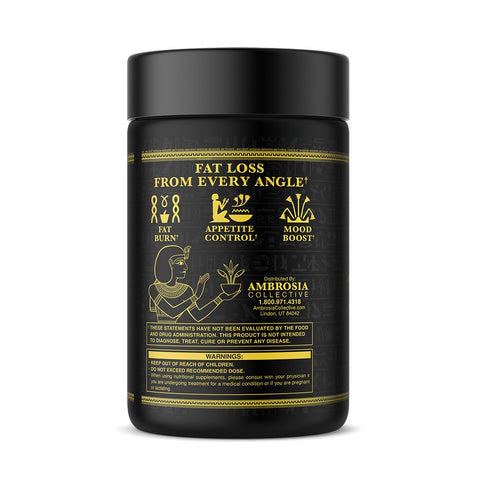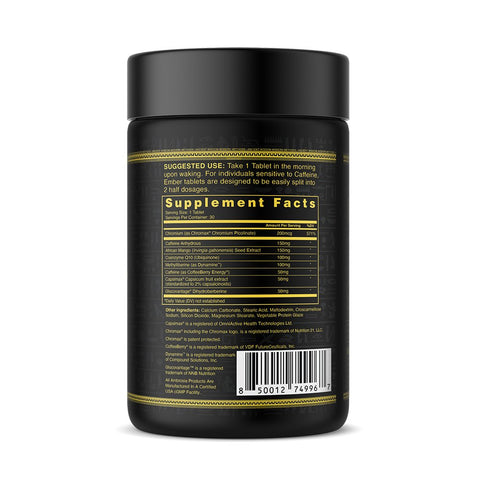 Ambrosia Collective
Ember Weight Management & Appetite Control by Ambrosia Collective
Tax included.
Shipping
calculated at checkout.
Product Description
Unveiling Ember™ - Your Ultimate Fat Burner & Appetite Control Solution, Available Exclusively at TRL Nutrition - the UK's Official Stockist for Ambrosia Collective.

Ember™ stands as the most effective and comprehensive fat burner & appetite control supplement on the market today. Backed by a potent blend of ingredients and supported by clinical research, Ember emerges as the secret weapon we've all been searching for.

Key Features:

🔥 **CapsiMax™ for Maximum Thermogenic Power:**
Ember™ features CapsiMax™, a clinically proven thermogenic ingredient derived from Capsicum Fruit Extract. With 50mg of this active component, Ember™ empowers you to burn an additional 100 calories per day effortlessly. Experience efficient fat burning with minimal effort.

💊 **Control Your Dose - Tailored for You:**
Ember™ is designed to work hard and work for everyone. We've made it convenient for you to control your dose by allowing easy splitting into two if needed. Whether you prefer the full 🔥 or a milder version, Ember™ adapts to your preferences, ensuring flexibility in your fat-burning journey.

🌿 **African Mango - A Clinically Effective Addition:**
Backed by clinical studies, Ember™ incorporates African Mango seed extract, proven to enhance weight reduction and metabolic parameters. Participants experienced improvements in body weight, body fat, LDL cholesterol, blood glucose, and plasma total cholesterol.

Clinical Reference: [MedicineNet](https://www.medicinenet.com/what_to_know_before_you_take_herbal_supplements/article.htm)

🚫 **Craving Control - Mastering Weight Loss Challenges:**
Losing weight becomes a formidable challenge when cravings persist. Ember™, designed to be your ally in this journey, employs advanced methods to help control your cravings more effectively than ever. Balancing blood sugar and curbing cravings, Ember™ ensures you stay on track even during a caloric deficit.

Experience the transformative power of Ember™ - Your comprehensive fat-burning and appetite control solution. Available exclusively at TRL Nutrition, your trusted source for Ambrosia Collective supplements in the UK.

Win the battle against cravings and amplify your fat-burning journey with Ember™—only at TRL Nutrition.
Directions for Use
Directions for use: We recommend following the suggested use and serving size on the label for the best results.