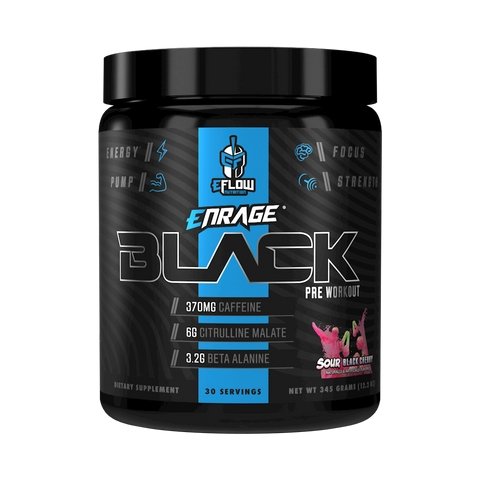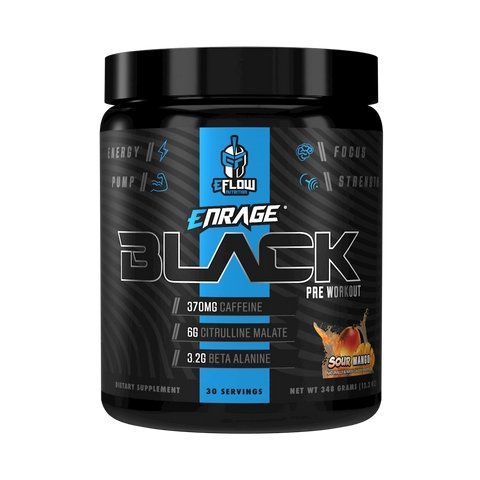 eFlow Nutrition
eFlow Nutrition - ENRAGE BLACK
Tax included.
Shipping
calculated at checkout.
Product Description
ENRAGE BLACK delivers energy you can feel, powerful pumps, muscular endurance, razor sharp mental focus, and peak performance.*

Each scoop supplies a whopping 3.2G Beta-Alanine, 6G of Citrulline Malate, and 370MG of our Caffeine Trifecta.

ENRAGE Black redefines what it means to be an industry leading pre-workout, delivering unrivaled energy, focus, pumps, and performance. To lead the pack and remain the best, the best don't rest—they evolve. This is the evolution of ENRAGE*

The new generation of ENRAGE delivers enhanced training benefits on every level, includes new performance ingredients for even stronger pump power, and joins the ranks of Warrior Status BLACK.
Directions for Use
Intended for use on training days. Take 1 Serving (1 Scoop) approximately 15-30 minutes prior to training, blended into 4-8 ounces of cold water. To avoid sleeplessness, do not take within 4 hours of sleep.
Nutritional information