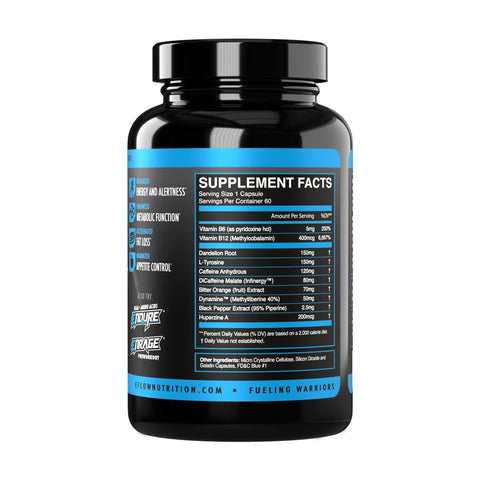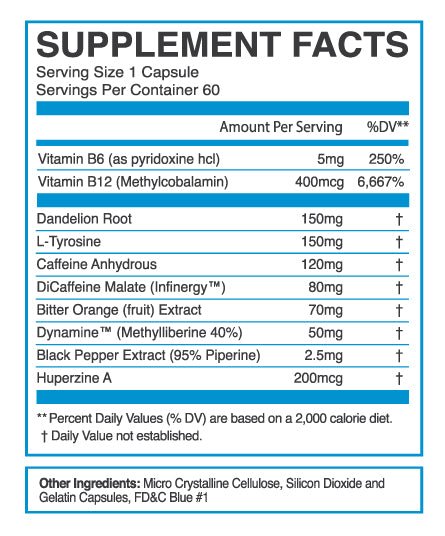 eFlow Nutrition
eFlow Nutrition - ENCINERATE
Tax included.
Shipping
calculated at checkout.
Product Description
ENCINERATE® was designed to help increase your body's ability to burn fat through metabolic stimulation!  No jitters, no shakes. Just smooth clean energy with enhanced fat encinerating effects!

Vitamin B12 with eFlows time released blend of Caffeine Anhydrous and DiCaffeine Malate (Infinergy™) you get sustained energy and focus for a longer duration. Combined with other powerful stimulants and metabolic enhancers such as Dymanine™, the highest quality of Huperzine A (cognitive enhancer) for improved focus & mood, and the highly effective Black Pepper Extract (for enhanced absorption).

Along with the addition of the natural diuretic; Dandelion Root to help rid the body of holding excess water. Get all around optimized fat burning and leaning effects!
Directions for Use
Servings per container: 60

As a dietary supplement begin taking 1 capsules (1serving) in the morning on an empty stomach to assess tolerance. After assessing tolerance an additional serving (1 Capsule) may be taken 4-6 hours later.
Nutritional information