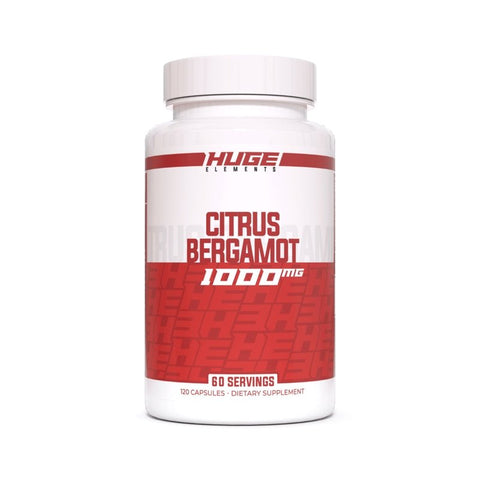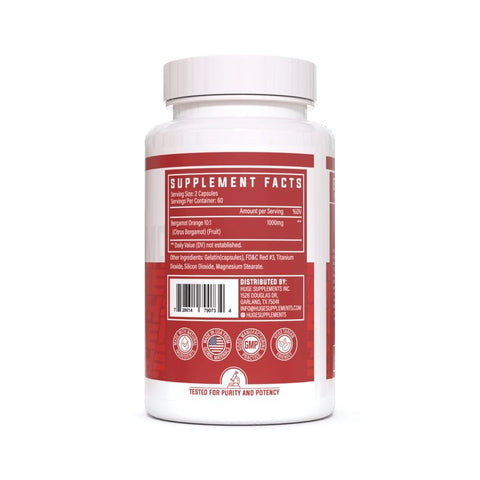 Huge Supplements
CITRUS BERGAMOT by Huge Suppements
Tax included.
Shipping
calculated at checkout.
Product Description
Introducing Huge Supplements' Citrus Bergamot, a natural supplement that offers a wide range of health benefits. This powerful ingredient is known for its ability to improve cholesterol levels by decreasing low-density lipoprotein (LDL) and potentially increasing high-density lipoprotein (HDL). But that's not all; Citrus Bergamot can also positively impact cardiovascular health and blood sugar levels, making it an excellent addition to your daily supplement stack.

Huge Supplements Citrus Bergamot supplement provides the optimal dosage to reap its full benefits.

Each serving contains a potent 1000mg of Citrus Bergamot, ensuring that you get the maximum benefits from this incredible ingredient. Take control of your health and invest in Huge Supplements' Citrus Bergamot to improve your cholesterol levels, cardiovascular health, and blood sugar levels.
Directions for Use
Take two (2) capsules with 8-12fl oz of water.
Nutritional information