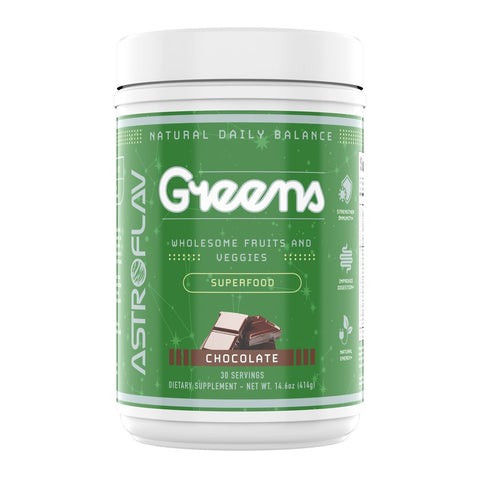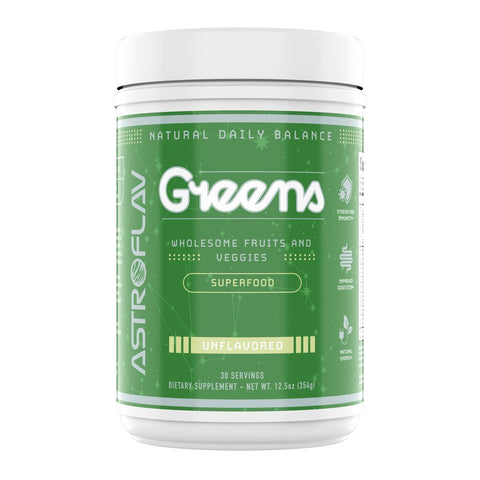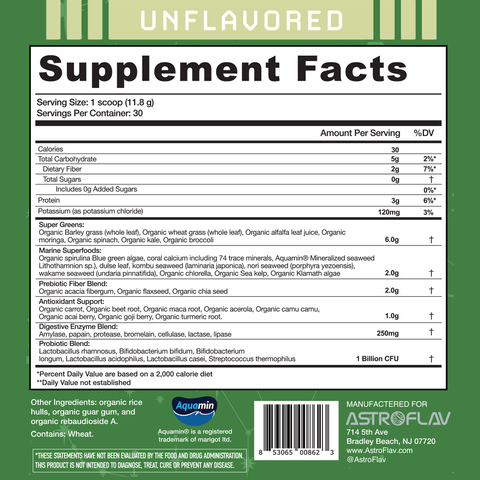 Astroflav
Astro greens by Astroflav
Tax included.
Shipping
calculated at checkout.
Product Description
One scoop of our Greens Superfood provides your daily dose of greens. Plus nutritional fruit and veggie extracts to optimize your health and wellness. Each scoop of our delicious nutrient-dense profile contains digestive enzymes and probiotics to enhance the absorption of these superfoods. Our delicious blend of fruits & veggies supplies your body with essential micronutrients to:

- Boosts Energy
-- Regulates steady daily energy through improved nutrient absorption.
- Support Immunity
--Your daily dose of alkalizing ingredients helps support a strong immune system
- Aid Digestion
--Contains probiotics & enzymes that help the digestive process.
- Help Recovery
--Packed with superfoods, adaptogens + antioxidants.

Greens Superfood combines our alkalizing farm fresh greens, wholesome fruits, and veggies. With nutrient-rich superfoods for a delicious way to feel amazing every day. It's a simple way to support your health and wellness. It will quickly become your favorite greens powder that doesn't taste like grass!*
Directions for Use
Mix 1 serving (1 scoop) in 10-14oz of water (adjust for taste preference) and shake well.

- On training days, consume 1 scoop during exercise and 1 scoop after exercise.
- On non-training days, consume 2 scoops throughout the day.

For best results, consume daily.