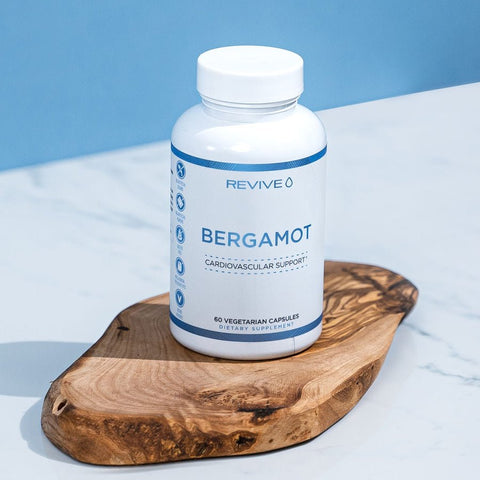 Revive MD
Revive MD Bergamot
Tax included.
Shipping
calculated at checkout.
Product Description
When used as recommended, Revive MD Bergamot supplement capsules can help maintain a healthy lifestyle over time.

This supplement may help:
- Promote a healthy cholesterol profile
- Support arterial health
- Promote a healthy balance between good and bad cholesterol
- Promotes improved triglycerides levels
- Aids in alleviating symptoms and complications of bacterial infections
- Revive Supplements
Directions for Use
We recommend following the suggested use on the label for specific directions or consulting with your physician before use.