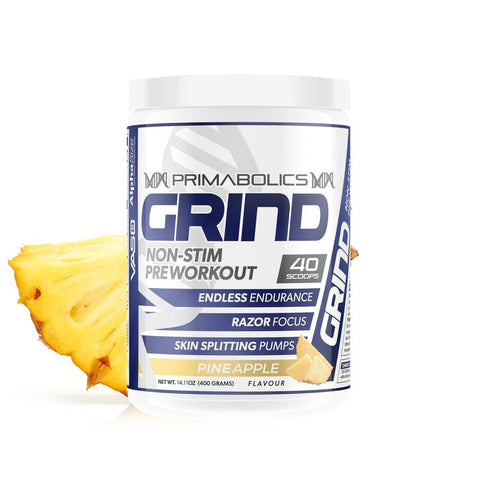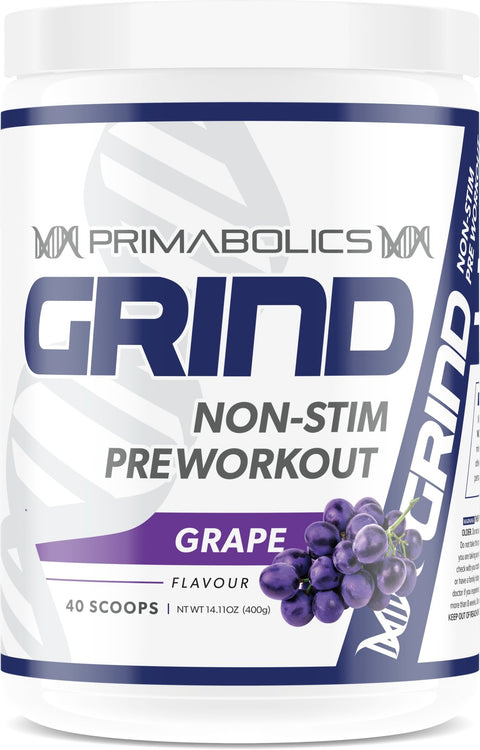 Primabolics
Primabolics Grind
Tax included.
Shipping
calculated at checkout.
Product Description
Primabolics Grind is a Stimulant Free Pre-Workout Supplement
Primabolics Grind contains scientifically validated ingredients that MAY help boost energy, enhance mental focus, improve the feeling of wellbeing, increase blood flow & nutrient delivery, and increase muscle power and endurance. Primabolics Grind does not contain caffeine or any stimulants. Primabolics Grind will therefore help you workout & train at a higher intensity for a longer period of time, allowing you to stimulate more muscle growth and improve your physical performance ability.

Combine this enhanced muscle growth stimulation with a diet tailored to muscle gain and Primabolics Grind will help you build muscle.
Directions for Use
To get the best results from Primabolics Grind, we recommend taking it 15-30 mins prior to working out. Simply mix 1-2 scoops with enough water to achieve your desired level of flavour & sweetness and enjoy!
Nutritional information